Find Family Activities for Freeport IL at Nearby Tanners Orchard
Do you want to give your kids the experience of tilling, tending, and harvesting? Have you thought about getting out and finding that perfect pumpkin? Or about picking that bright red apple and taking that crisp first bite? Walking through an orchard and picking an apple is a timeless experience. And it's why Tanners Orchard is proud to be a family-owned farm that has brought unforgettable fun to residents of Illinois for generations. Reconnect with that experience with one of the most delightful family activities for Freeport, IL. Make the trip to Tanners Orchard near Peoria.
Enjoy All Tanners Orchard has to Offer
Tanners Orchard has operated for generations, and we have figured out how to make a trip to the orchard an unforgettable experience. We offer 17 varieties of apples across more than 11,000 U-Pick trees. In addition, we have acres of pumpkins to choose from. Yet, Tanners Orchard has way more than just apples and pumpkins. We also have a bakery and shop that sells ciders, donuts, jams, butters, and so much more. And that's just the food!
The kids will love the Back 40 Fun Acres where they can play grain bin basketball or in the pedal tractor corral. There are rides you can take to our U-Pick fields. We have animals to pet. And we have areas to explore like the corn maze. On special Festival Days, there will even be a Jumping Jack Pad, unicorns, train rides, and pony rides for the little ones. There will even be face painting and giant bubbles and other creative offerings sure to suit each member of your family, from the smallest to the oldest. Tanners Orchard truly offers the best family activities for Freeport IL.
Tanners Orchard Costs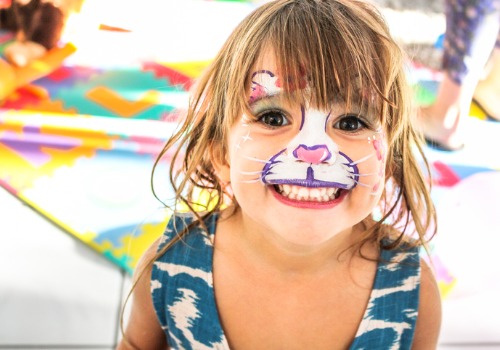 Tanners Orchard is proud to offer these great activities at prices you'll love. We don't charge a general farm admission fee, so we charge admission based upon what you prefer to visit while you're here. Or you can consider purchasing a season pass for the entire family. You can also host a party for a birthday celebration your kids will be never forget.
Get in Touch to Learn More About Family Activities for Freeport IL
Start planning your next trip to Tanners Orchard, which has timeless family activities for Freeport, IL. We are located at 740 IL-40 in Speer, IL, just north of Peoria. Call 309-493-5442 to learn more. Come make us a regular part of your family's seasonal fun for years to come.