Family Fun at the Apple Orchard Peru IL Loves
Hours of family bonding and enjoyment can be had with a visit to the apple orchard Peru IL residents love: Tanners Orchard. A visit to Tanners offers fun for kids and adults of all ages. More than just apple picking, Tanners provides unique activities not found at many other apple orchards. To see for yourself, swing by Tanners Orchard today!
Tanners Orchard was founded in the year 1947, but our legacy goes back longer than that. The Tanner family has been in the apple growing business since the 1800s. It wasn't until 1906 that Rudolph Tanner picked up his life in Switzerland and left to start anew in America. Now, four generations of fruit growers later, Tanners Orchard supplies locals across Illinois with the juiciest apples and the largest pumpkins.
What Makes Apple Picking So Amazing?
Apple picking is lovely for an abundance of reasons. Every visitor to our farm has a different story for why they love apple picking so much. However, each person shares one thing in common: they keep coming back for more.
An Escape

When life gets you down, and work has you stressed, sometimes it's good to get away from it all. And there's no better way to disconnect than visiting an apple orchard. Take some time to pick a few apples, buy a few treats, and unwind from your busy "city" life.

Freshness Guaranteed

If you're an apple enthusiast, there's nothing more delicious than eating an apple right off the tree. There are no chemicals, waxes or preservatives put into your fruit to extend their "shelf life." Instead, you can enjoy the unfiltered taste of an apple, straight from the source.

Family Bonding

For the perfect weekend trip for you and your family, an apple orchard is just the place. Not only will you enjoy the time spent picking apples with your loved ones, but you can take part in the variety of activities offered (at an orchard like Tanners).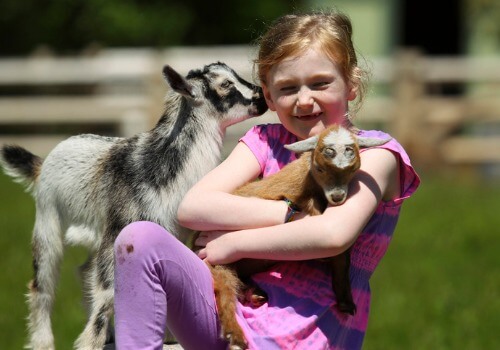 Make a New Tradition with Tanners
Aside from apple picking, there's plenty more to do at the go-to apple orchard for Peru IL. Tanners Orchard offers multiple activities to partake in when you've filled your basket to the brim with apples. Whether here on a date, visiting for Festival Days or celebrating a birthday, we offer:
Apple Orchard Tours
Grain Train Rides
Pony Rides
Corn Maze
Putt-Putt Golf
Stop by Today
Take part in some of the best fun the Midwest has to offer with a trip to the apple orchard Peru IL locals love, Tanners Orchard. You can contact us at (309) 493-5442. Also, we are located at 740 State Route 40, Speer, IL 61479.