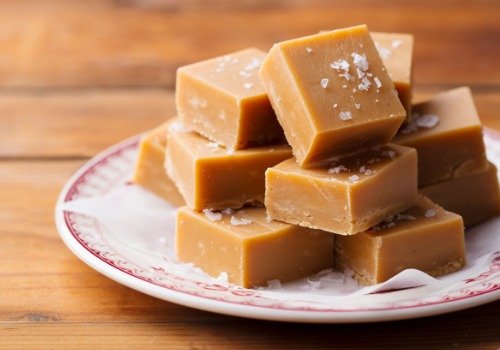 Treat Yourself with a Trip to Our Farm Market near Bloomington IL
Nothing tops off a lovely fall day like a trip to a Farm Market. There are locally sourced items to shop, fresh foods to consume, and so many other elements to enjoy; you're guaranteed to have a great time. At Tanners Orchard, we think that our Farm Market near Bloomington IL matches this description perfectly. One of our farm's main attractions, our shopping center boasts several unique items to gift and eat. No matter who you are or whom you're shopping for, you're sure to find something among our wide selection. Treat yourself to a trip out to our apple orchard today!
5 Things Our Farm Market Has to Offer
From sauces to salsas to salad dressings, we've got it all! Check out the following list of other items we sell at our Farm Market near Bloomington IL:
Produce – One of the most popular items in our Farm Market is our produce. We supply apples, peaches, pumpkins and squashes in several different shapes and sizes. We also sell both apple and peach cider, which have each been family favorites over the years.
Jams & Butter – Another product many of our customers love are our jams and butter. We sell both raspberry and apple jams as well as apple and pumpkin butter. In previous years we have also stocked our shelves with some unique flavors such as bacon and horseradish. Are you intrigued? Stop by and buy a jar for yourself today!
Baked Goods – Located within our Farm Market is our Apple Bin Bakery and Cafe, which features various baked goods such as pies, turnovers, fritters, fudge, strudels and more! All of these items are baked in-house for ultimate freshness. Did you know that we also sell lunch? Our menu includes sandwiches, soups, salads and wraps, which can be either eaten inside our indoor dining area or taken to go. Visit our online lunch order site to learn more!
Home Décor – Beyond food, our Farm Market boasts several different products meant to brighten a home and bring cheer to its inhabitants. Our options for décor are ever-changing, but you'll usually find some signs or ornaments weaved in among our other products.
Gifts – Our Farm Market is a great place to buy presents for your friends and family members! Jewelry, apparel and toys are just a few of the many things we think make great gifts. If you're not sold on any of these items our store associates will gladly pair you with a product the recipient is sure to love!
Other Attractions
The fun goes far beyond our Farm Market! When you visit us, be sure to check out some of our other family activities, such as:
The Billy Goat Bridge
The Back 40 Fun Acres
Gem Mining
Apple & Pumpkin U-Picks
A Corn Maze
And More!
To learn more about the other activities and attractions at Tanners Orchard, call and talk to one of our team members today!
Contact Us
Shop our Farm Market near Bloomington IL today! To inquire about any of the items we sell, call (309) 493-5442 or connect with us through our online contact form. We are located at 740 State Route 40, Speer, IL 61479, and proudly serve individuals from both far and near.