Discover the Fun of an Apple Picking Farm for Peoria IL
Apple cake, apple pie, apple tart, apple cobbler and more; these treats are some of the most delicious and popular out there. Many people make an effort to go out and make these baked goods on their own, but what are they all missing? If you guessed fresh apples, you'd be right! Any grocery store supplies apples, but you can only get apples straight from the tree when you visit the most popular apple picking farm for Peoria IL, Tanners Orchard.
The Tanner family has been in the business of apple growing since the 1800s. It wasn't until 1906 when we moved from Switzerland to America, and later in 1947 when we began what's known as Tanners Orchard today. If you want the freshest apples for your tastiest creations, or want to try one of our apple-inspired pastries, it's time to visit the Tanners apple orchard!
Tips for the Best Apple Picking Experience
Believe it or not, there's a bit more to apple picking than you'd think. To help you out, here are some "pro" apple picking tips for your next visit to Tanners Orchard.
Find the Ripest Ones – When picking from an apple tree, the ripest apples tend to be the ones furthest out on the branch. Throughout the season, pickers will work their way from the outside-in to ensure apples are picked at their ripest.
Be Gentle – Apple picking isn't a contest, and you should be in no rush to pull the most apples from a tree. Take your time and be gentle pulling off apples, so you don't accidentally shake a branch and let too many other apples fall.
Be Courteous – Remember, you aren't the only one picking apples on any given day. While there are plenty of apples to share, be kind and courteous to those picking around you.
Store with Care – When placing your apples into your bag, basket or crate, be sure to do so with care. You want to avoid bruising any apples. Apples with bruises tend to rot faster and will cause other apples to rot as well.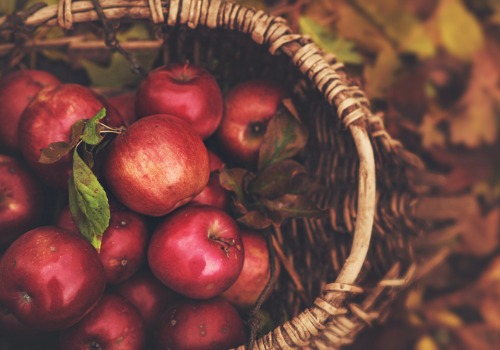 Barrels of Fun at Tanners!
When you've exhausted all the picking you can manage at our apple picking farm for Peoria IL, Tanners Orchard has plenty more for you to do. We host birthday parties, family reunions and other events for all ages, and offer a multitude of activities. While you're visiting Tanners, check out our:
Grain Train Rides
Pony Rides
Covered Wagon Tours
And Much More
Stop by Tanners Today!
For countless hours of fun, make a day trip to the best apple picking farm for Peoria IL and the surrounding area, Tanners Orchard. You can contact us today at
(309) 493-5442. Also, we are located at 740 State Route 40, Speer, IL 61479.