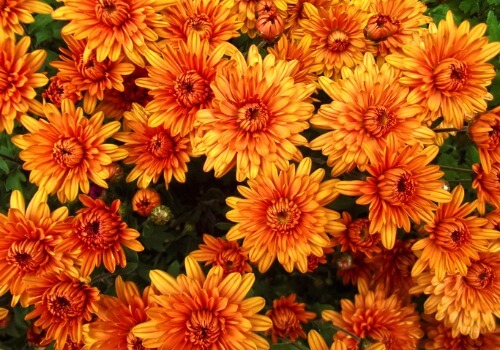 Family Fun Bloomington IL Families Adore in the Fall
The fourth generation of the Tanner family invites you to our family destination in Central Illinois for seasonal fun! Plan to spend the day at Tanners Orchard for family fun Bloomington IL families love to experience each fall. Since 1947, we've offered covered wagon rides, U-Pick apples and pumpkins, delectable caramel apples, and more.
Our Family Tree
The Tanners Orchard story spans four generations! Rudolph Tanner started it all and ran his family apple orchard in Switzerland until 1906. Then, he and his wife moved to Illinois, where they had 11 children and became experts at raising apples, too. Eventually, their 7th child John along with his wife Margaret took over the family orchard business, and in 1947 they brought it to a new, more accessible location on an 80-acre farm near Speer, Illinois. The move seemed meant to be, as this farm came with 20 acres of well-established apple trees. Finally, Tanners Orchard was passed to Harold and Richard, sons of John and Margaret. They along with their wives continued their labor of love until Richard and Marilyn and their two children, Craig and Jennifer, became its current owners. Tanners Orchard has been in our current location for 70 years, and Central Illinois families have brought their children and grandchildren to celebrate fall with us many times over the past seven decades.
Fantastic Fall Fare
Are you planning a visit to our orchard? Be sure to bring your appetite! In addition to our bakery serving noon lunches, we also have soup, sandwiches, and hot meals on select evenings. Please visit our website for detailed menus and more information. Visa, Mastercard, and Discover are accepted.
Fun for Kids
Not only do we have over 11,000 U-Pick apple trees featuring 17 varieties of apples, but for kids' enjoyment, we also have farm animals, train rides, pedal carts, pony rides, face painting, and a playhouse! Kids of all ages will treasure memories of their visit to Tanners Orchard for years to come. U-Pick hours vary depending on the apples, and on Festival Days you can enjoy a covered wagon ride (free of straw for those with allergies) to explore the apple trees and pumpkin patch.
Contact Us
We know you'll have the best time with loved ones visiting our family-owned apple orchard in Central Illinois. For over 70 years, we've been proud to provide family fun Bloomington IL residents enjoy every fall season. If you'd like to reach out about an upcoming visit, please feel free to give us a call at (309)228-9159, or fill out the contact form on our website. We look forward to seeing you on our farm soon!