Visit Your Local Orchards Near Peoria IL
There's no better time to visit an orchard than the fall season. As the leaves begin to change colors and the air is cold and crisp, taking a walk through your local orchard is the best way to spend the day. And you're in luck; there are orchards near Peoria IL that aren't more than a short trip away. Tanners Orchard is one such farm. With apple picking, sweet treats and family memories ready to be made, you're sure to have the best time when visiting Tanners Orchard.
Since 1947, Tanners Orchard has been a staple of Central Illinois. As a family-owned and operated farm, Tanners Orchard has been serving apples and smiles to the residents of the Greater Peoria area and beyond. In fact, Tanners has become such a tradition for some families; they'll make the trek back to our orchard even after moving away! We strive to provide the most positive experience on our farm, with freshly baked goods, fun outdoor activities and tasty apples right off the tree.
The Tanners Experience
No day at Tanners Orchard is complete without these essential MUST DO activities while visiting our farm. Whether it's visiting the Back 40 Fun Acres to taking a wagon ride through the orchard, you and your family are sure to have a blast while spending the day at Tanners.
Kids Activities

If you're looking for a play place for your children, you've come to the right place! Our Back 40 Fun Acres is a large, outdoor playpark for your kids, but with the Tanners flair. Fun activities include pedal carts, putt-putt golf, pony rides, tether balls and much more! Additionally, you can take your children to see and pet our farm animals, including goats, llamas, rabbits and chickens.

Visit the Orchard

Take a wagon ride out to our orchard to enjoy yourself with apple picking and our always-challenging corn maze. In September, you can walk through rows of apple trees to pick out up to 17 varieties of apples. A little later in the season, we even offer pumpkin picking! And across from our U-Pick apples is our corn maze, which offers a unique challenge and a new design every year.

Sample Our Bakery

When you're worn out from playing and apple picking, you can stop by our Bakery and Farm Market and enjoy what we have to offer! Apple cider donuts, home-made pies and farm-grown meals await you, with something for everyone in your family. And after you're full, you can peruse our Farm Market for keepsakes of your trip or gifts to bring home to your family and friends.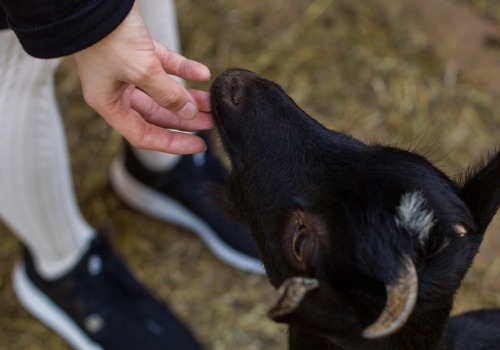 Make Plans for Your Birthday
More and more, we realized folks would bring their children to Tanners Orchard to celebrate a birthday. And we thought, "why not make it easier to party at orchards in Peoria IL?" Thus, our birthday party packages were born. With party tents and plenty of space in our Back 40 Fun Acres, your kids can run and play while celebrating their special day with friends. Not to mention, you get three dozen donuts and two gallons of apple cider with every party package! And if you're interested in lunch options, we offer affordable meals of hotdogs, brats and chips.
Stop by Today!
Don't let the fall season go by without visiting orchards in Peoria IL. Make a new family tradition out of visiting Tanners Orchard! To learn more about our events, hours and Festival Days, call us today at 309-493-5442. Also, we are located at 740 IL-40, Speer, IL 61479.